Early Access Discount!
🎉🎉🎉 Use code EARLYACCESS for a 90% discount 🎉🎉🎉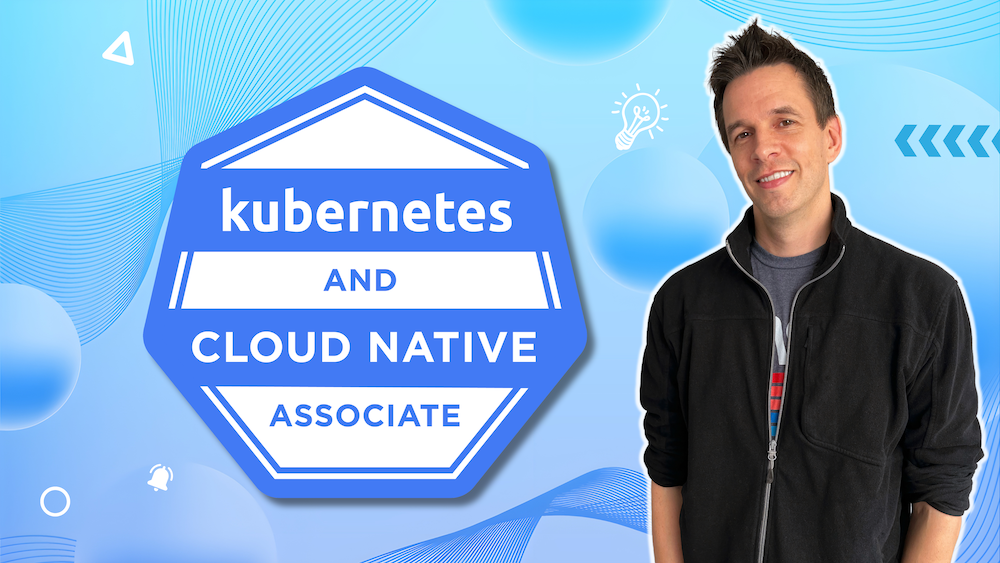 Early Access to my latest course - Dive Into Cloud Native, Containers, Kubernetes and the KCNA Exam

This course is the most detailed and thorough course available for the Kubernetes and Cloud Native Associate Examination.

Currently in Development - Full course will contain 8 sections with Videos, Quizzes, Further Challenges and a Full Multi-Node Kubernetes Lab

Why Study for the Kubernetes and Cloud Native Associate (KCNA) ?
The Kubernetes and Cloud Native Associate (KCNA) qualification is widely recognised as a reference standard in cloud technology certifications, and here's why:
Industry Relevance: Kubernetes has emerged as the leading platform for orchestrating containers, thereby becoming an essential skill in today's tech-driven industries. The KCNA certification equips learners with these high-demand skills, making them valuable assets in the job market.
Comprehensive Curriculum: The KCNA curriculum covers a broad range of topics, providing a deep understanding of both Kubernetes and the wider cloud-native landscape. This means you're not just learning a tool, but a holistic approach to modern cloud applications.
Career Advancement: Holding a KCNA certification can significantly boost your career prospects. It demonstrates to potential employers your commitment to learning and staying updated with the latest technologies, increasing your chances of securing better job roles and advancing in your career.
Community Recognition: Being a certified Kubernetes and Cloud Native associate means being part of a respected and recognized community of professionals. This recognition can open doors to networking opportunities and enhance your professional reputation.
In summary: The KCNA Kubernetes and Cloud Native Associate Exam isn't just another certification—it's a rigorous, industry-relevant qualification that enhances your skillset, boosts your career, and positions you at the forefront of cloud technology advancements.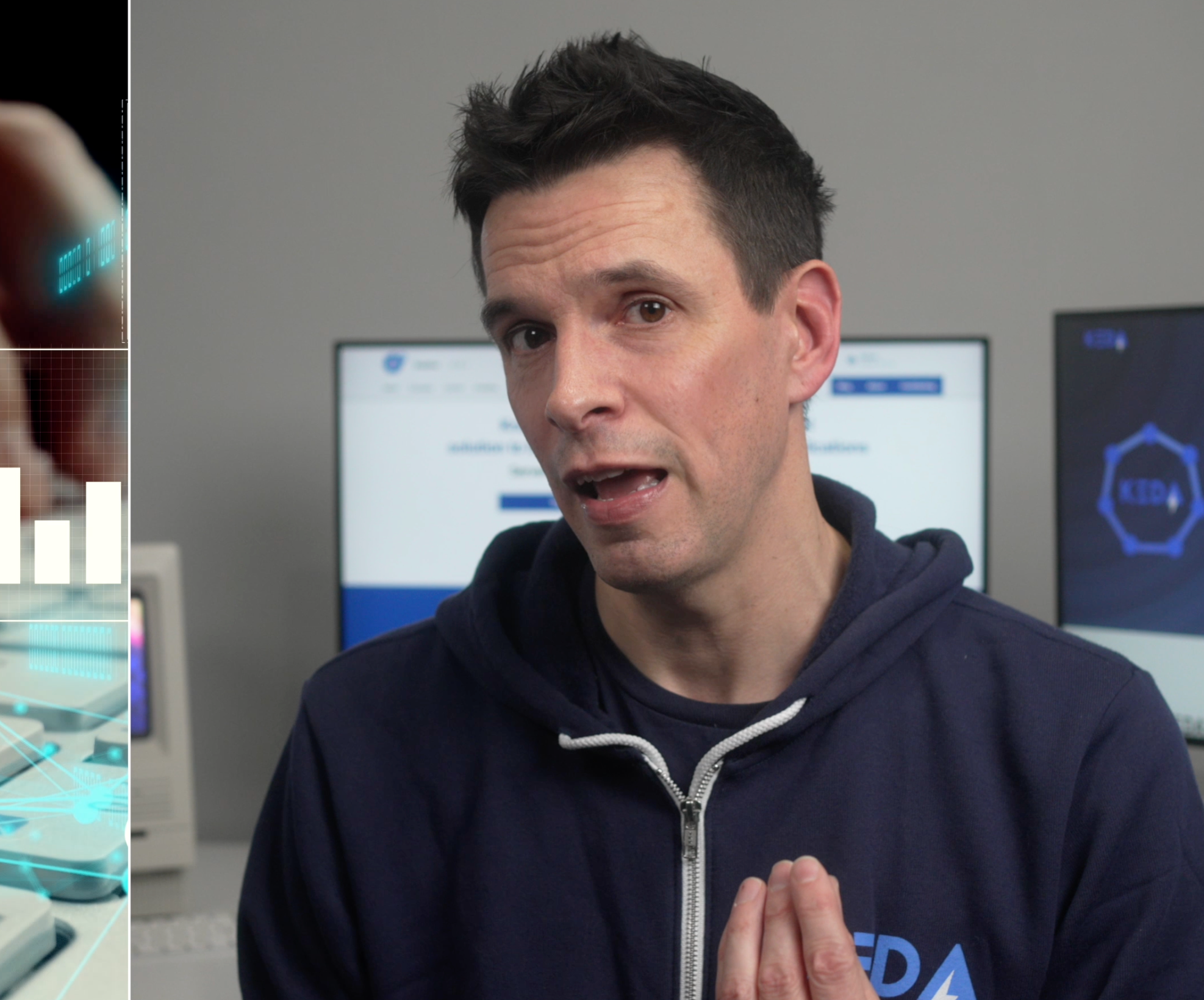 Each topic within the Kubernetes Cloud Native Associate Examination is comprehensively explored through in-depth video materials.
These well-crafted videos aim to offer thorough understanding, covering all pertinent areas and aiding in effective preparation for examination success.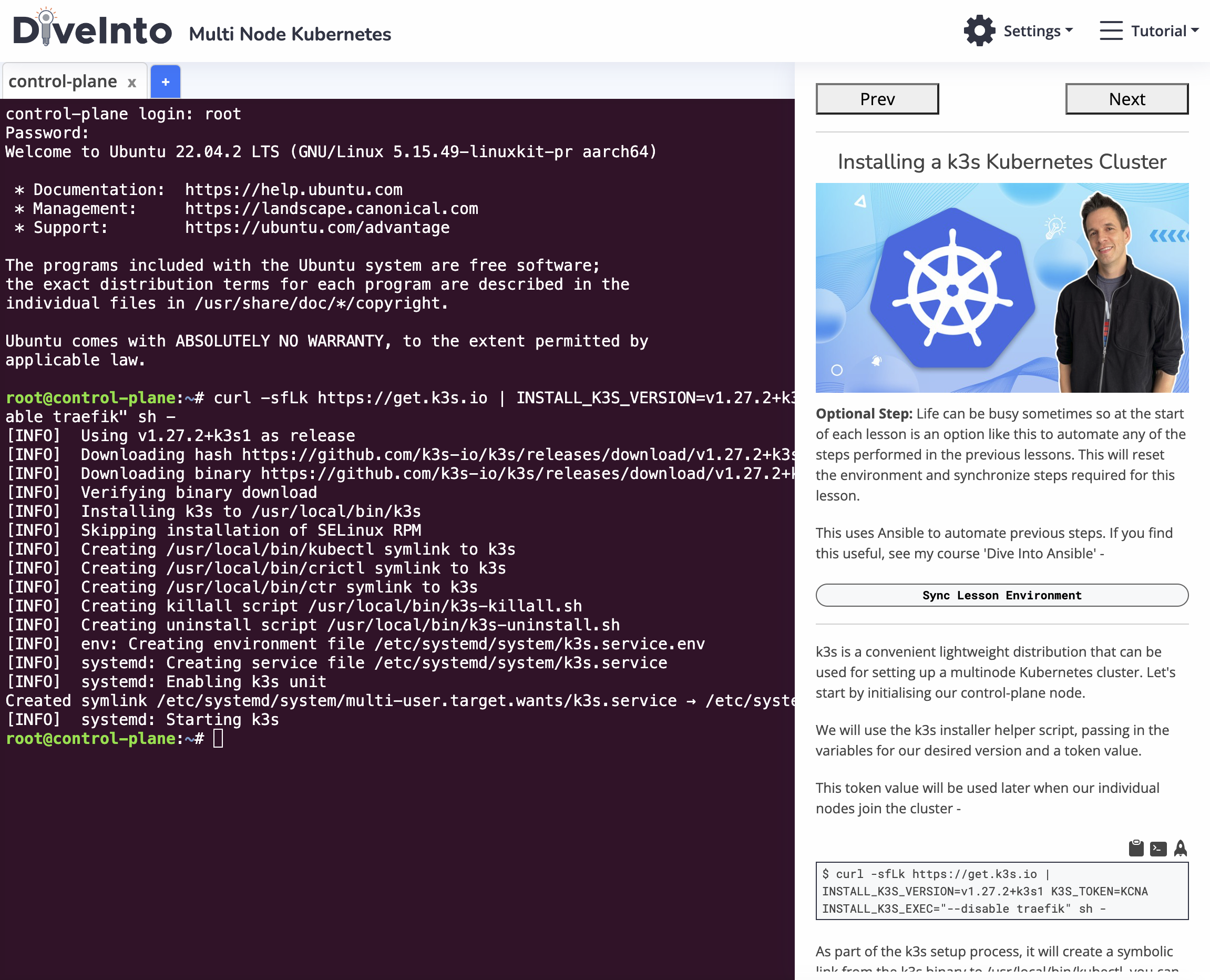 Lab Environment
The Kubernetes learning material is further enriched with a fully-functional, multi-node lab environment. This resource offers learners an interactive platform to apply and test the knowledge gained from the course.
Not only does this setup facilitate a practical understanding of the course content, but it also introduces a range of supplementary scenarios and challenges, promoting deeper learning and problem-solving proficiency in real-world contexts


Quizzes and Further Study
Each instructional video is paired with an interactive quiz designed to consolidate your understanding of the content, as well as introduce potential queries you might encounter in the Kubernetes and Cloud Native Associate Exam.
This strategy not only solidifies knowledge gained but also stretches your comprehension, fostering a thorough preparation for the examination.

Early Access Discount!
🎉🎉🎉 Use code EARLYACCESS for a 90% discount 🎉🎉🎉
Check your inbox to confirm your subscription